07/13/2021

to

07/15/2021

The 12th Annual Nantucket Garden Festival will take place July 13-15, 2021. The festival features garden tours, workshops, keynote addresses, family activities, and parties in celebration of Nantucket gardening and continued education. 

Check back soon for updated details and the schedule of events for this year's Nantucket Garden Festival.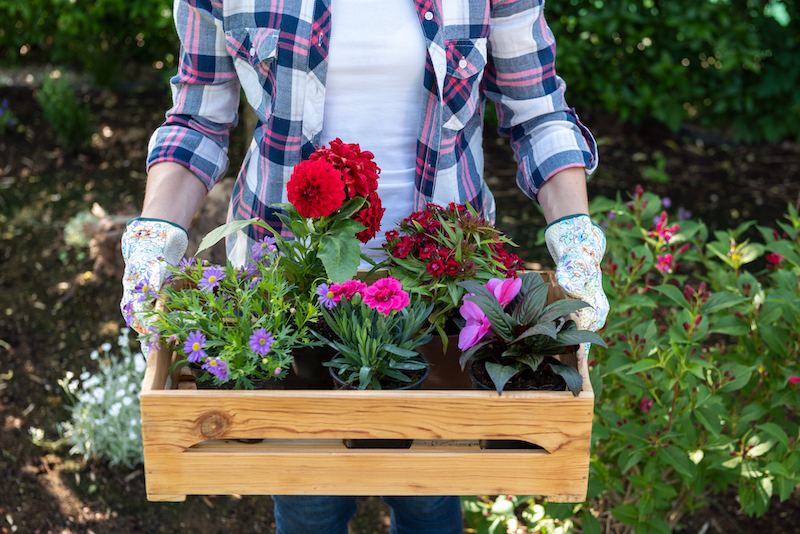 Nantucket Garden Festival 2019 Schedule of Events
The event takes place at the Nantucket Lighthouse School, Pumpkin Pond Farm, Nantucket Yacht Club, Pocket Park, and Middle Brick Garden. 
Tuesday, July 16
9 - 11 a.m.: Nothing is Impossible Keynote Address by Eliot Coleman
12 - 1 p.m.: The Cutting Garden Re-Imagined with Taylor Johnson & Ed Bowen
2 - 3 p.m.: 15 Heirloom Varieties, Their Stories & Why They Belong in Your Garden with Lee Buttala
2 - 4 p.m.: Mommy & Me Garden Tea Party hosted by Leith Kinney
2 - 4:30 p.m.: Garden Tour with Katie Hemingway of Grass Roots Gardens
Wednesday, July 17
9 - 11 a.m.: New Tools & Techniques for the New Small Farm with Eliot Coleman
9 - 11 a.m.: Town Garden Tour with Lindsay Curry or Mohr Gardening
9 - 12 p.m.: Pressed & Dried Botanical Art for Kids with Bee Shay
9:30 - 11:30 a.m.: Town Garden Tour with Jenne Atherton of Grey Lady Gardens
10 - 12 p.m.: Floral Arrangement Workshop with Jill Landry of Beach Plum Floral and Event Design
11:30 - 1:30 p.m.: Growing & Cooking the Year-Round Harvest with Barbara Damrosch
1 - 3 p.m.: Nantucket Window Box Design Tour & Demo with Fabrizia Lu Macchiavelli of Greg Raith Landscape
6 - 9 p.m.: Garden Soiree at Middle Brick Garden
Thursday, July 18
9 - 11 a.m.: Floral & Tablescape Design Demo with Dawn Kelly of Soiree Floral
10 - 12:30 p.m.: Garden Tour with Amy Pallenberg of Amy Pallenberg Garden Design & Care
10 - 12 p.m.: Fairy Gardens & Floral Crowns with Alana Cullen
2 - 4 p.m.: Mommy & Me Garden Tea Party hosted by Leith Kinney
Plan Your Nantucket Vacation
Nantucket in the summer is special. Whether you're planning on attending an event like the Nantucket Garden Festival, or you're excited to simply relax at the beach, Nantucket is the place to be. Book your Nantucket vacation rental today and get ready for a vacation you'll never forget.